Communicating to people is one of the vital things in our existence. Thanks to the evolving technology, it gets easier each day to connect with people around us, whether it's for personal use or for business.
However, there are some technological advances that are vital parts of any enterprise, such as VoIP.
What is VoIP?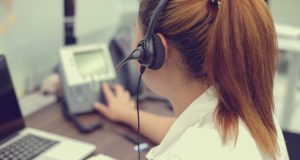 VoIP means Voice over Internet Protocol, but it is also commonly known as the phone over the internet. It is a way of communicating through the use of the Internet. The logic behind it is that you can make low cost or totally free phone calls or messages through the use of your internet connection, rather than the traditional way of using your phone that is connected to the (PSTN) public switched telephone network.
It was in 1995 that VoIP begun to be commercialized. It was started by a company named VocalTec.  The first internet phone ever built is named InternetPhone, and it allowed one internet user to call other internet users. It can be connected to speakers or a microphone.
What are the benefits of Voice over IP?
Cost – One of the reasons behind the popularity of voice over IP is the cheaper cost that it provides. Software companies that focus on VOIP sometimes have a free version of their VOIP application. One notable mention would be Skype.
Long Distance Calls – Because VOIP uses the Internet as the primary connection rather than the phone network, it's now easier to connect with long distance calls and international calls.
Functionalities – Video conferencing is one of the notable functions of VOIP. Millions of users are using this for business or personal use. With this functionality, People can now discuss important information in more details and with ease.
From a simple innovation that only benefited internet users, it became an important part of a business' technological structure.