Checking the time used to be the main function of our watch, but gone are those days. With continuous innovation and countless research, what used to be a time-telling accessory is now evolving to a smarter gadget.
Over the years, the smartwatch has become more common. The increasing popularity of smartwatches can be attributed to functionalities and the benefits that it provides its users.
What is Smart Watch?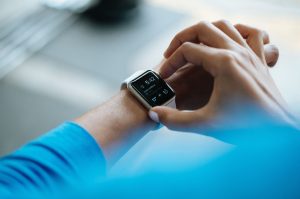 A smartwatch is a portable and versatile digital device that is designed to be worn on a wrist just like a traditional watch. But unlike traditional watches, a smartwatch has a digital touchscreen, can support different apps, and can measure important health metrics like heart rate, stress level, oxygen level and other important health metrics.
Next generation health companion
Most smartwatches nowadays can measure different vital health metrics. It can measure heart rate, stress level, oxygen level, calorie intake, water intake, and blood sugar. Some watches can also measure blood pressure. This health metrics can be very useful for both health enthusiast and users that need to track their health vitals regularly, it's like having a health buddy with you around the clock.
Fitness Redefined
Arguably, the most exciting feature of a smartwatch is the ability to be your virtual trainer 24/7. Most smartwatch these days can track your workout.
Runners can now rely on a smartwatch to track their distance, navigate the streets, measure the time spent running, and even track the elevation gain during the activity. It can also track your indoor workout, whether you're doing a strength routine or an aerobics session.
The smartwatch can help you track every move you make, helping you achieve your goals.