In the 21st century, not all of us can afford to be too choosy when it comes to the location of potential employment. If you find a better-paying job that requires you to work halfway around the world, then it's only a question of whether or not you can manage to be separated from your loved ones and social circle for an extended period of time.
Luckily, if you really want to take the job, the presence of the internet and communication software applications makes it easier for everyone involved.
Video Calls Made Easier
Miss your Mom and Dad? Need a confidence boost from your significant other? Miss chatting it up with your 5-year old kid? Skype, Facebook Messenger, and Facetime for Apple device users can be relied on to connect you with your family in a span of seconds. This is a convenience previous generations didn't have.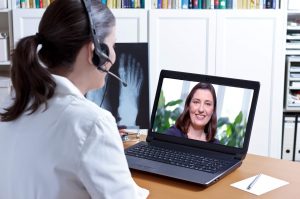 Any time you miss the sound of your loved one's voice, you just go ahead and press a couple of buttons and in a few, you'll be seeing them staring right back at you from your home country. It's not as wonderful as being in the same room, but it would have to do until Christmas or the next time you're due a visit. These applications help you stay connected even if you're miles and continents apart, even if you use different devices.
Communication Technology for Businesses
Not only are these applications useful for personal communication, they also aid business communication. Many companies rely on Skype as their main means of touching base with their clients and making sure their business relationship stays strong and intact.
One of the best things about these applications? It's free. As long as the person you wish to connect to has a user account for each of these, then you can easily use them without any hassle.
Constant communication with the people we love is very important. Not only does it help keep us sane when we're faced with life's troubles, it also keeps us connected. Don't let your new job halfway across the world keep you from your family and friends.
With the internet and these communication apps, all you need is an internet connection to remain in touch with them as if you've never left. Until then, chat away and save the big hugs and kisses for when you're visiting next or going back for good.